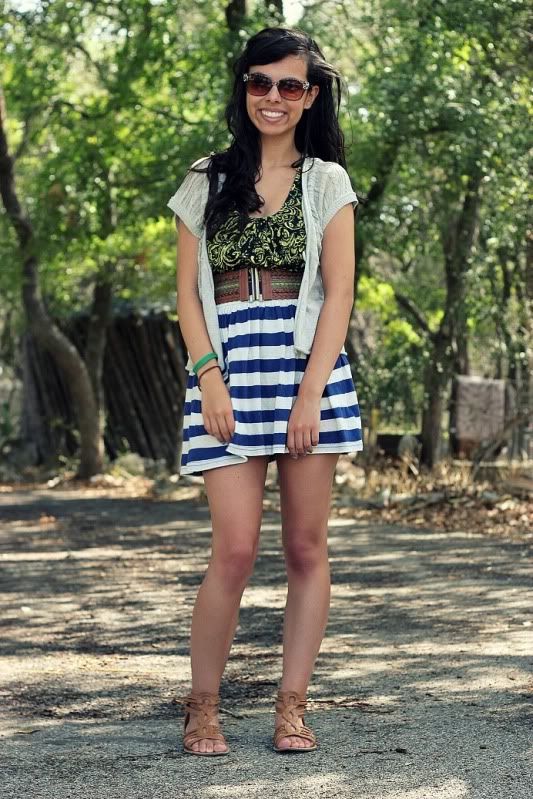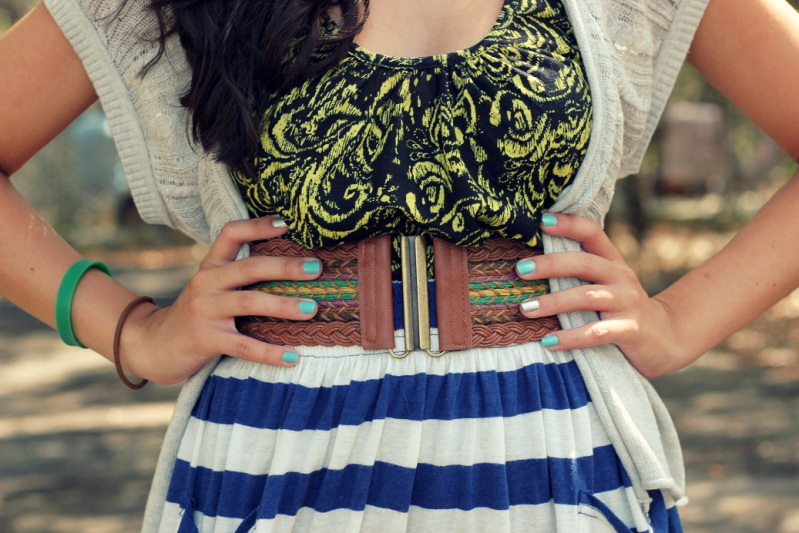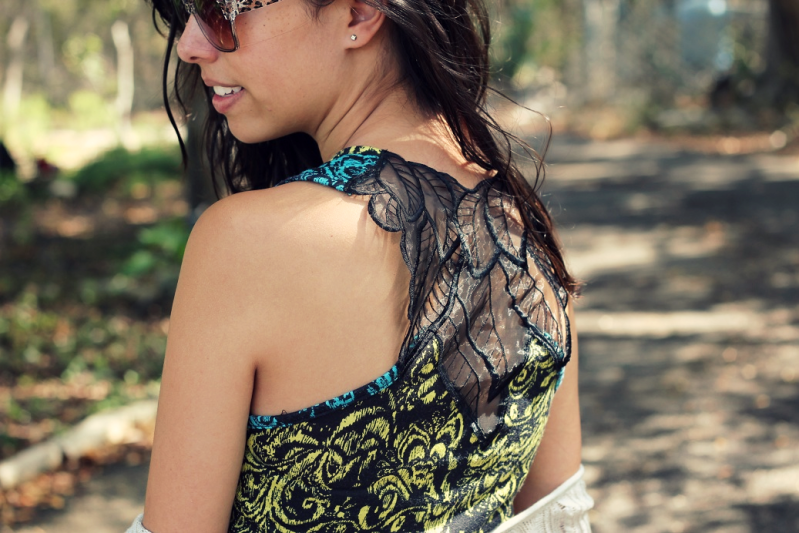 ( Urban Outfitters top; F21 skirt & sandals; Agaci belt & sunnies; Hollister cardigan )
Ten down, and only twenty to go! Which still sounds like a lot... Meh. I've been a busy bee this week. As the end of July nears, that only means one thing: It's almost time for school. Why is it that the months of school seem to drag on for an eternity, yet the months of Summer

go by in an instant? Irregardless, I've been hurrying to buy textbooks for the fall, sell my old books, gather all my crap to move back in to the apartment, as well as going over the classes I need to take in order to graduate on time. On top of that, because no one wanted to hire me this Summer, my mom gave me some work to do for her business. I guess she assumed I have no money (which is true) since I've been repeating pieces of clothing these past ten days. Good ol' mom...