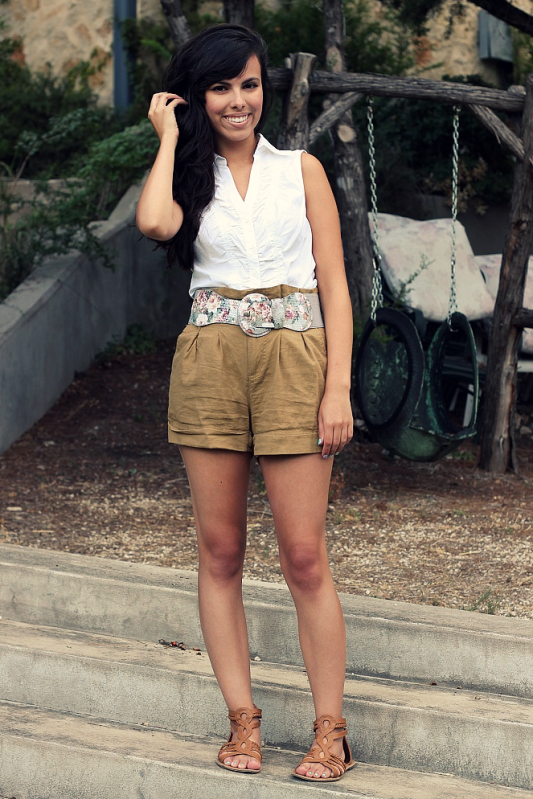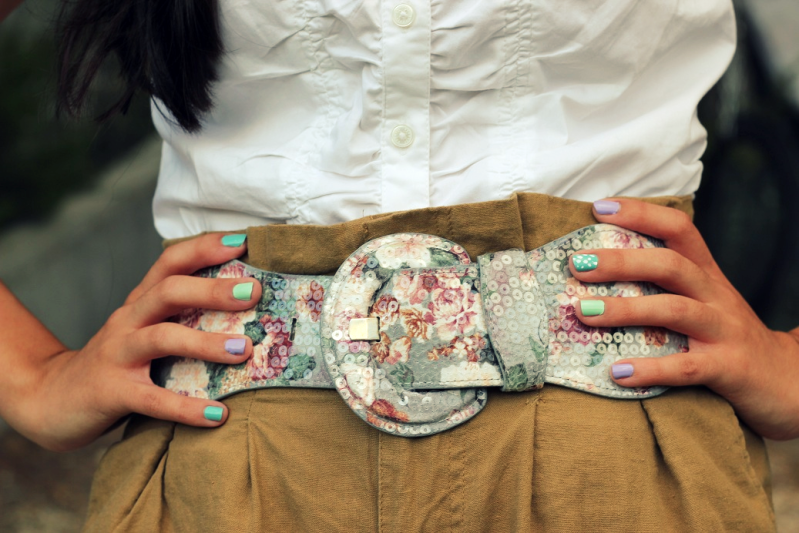 { Express top; F21 shorts, belt & sandals }
Back in April
, I had a craving for all things floral. I had gotten floral printed shoes, shorts, dresses, tops, jewelery, you name it! I had fallen in love with the style. Another piece I purchased from my "floral rampage" was this belt. I had no idea what I was going to wear it with; all I knew was that I had never seen anything like it and so I just had to have it.
It's been a bit difficult finding things to go with it
. In fact, this is the first time I've ever worn it. This outfit would've been pretty lame if it weren't for the belt, I think. Still, I need some advice: what would you guys recommend pairing it with?