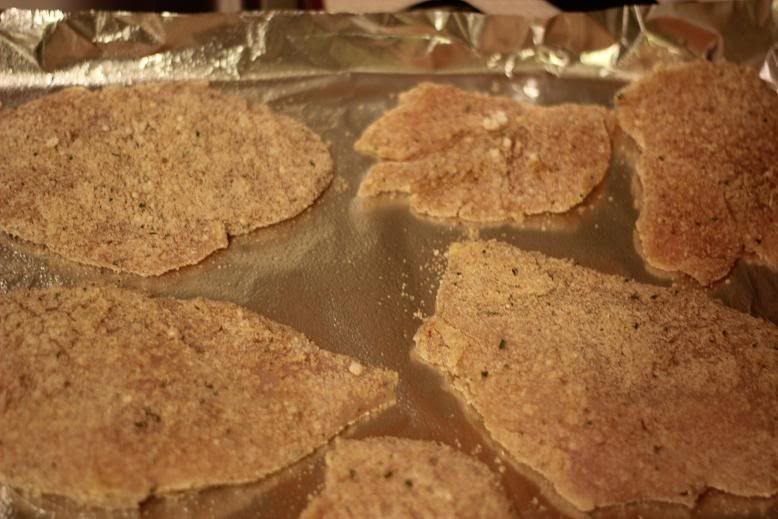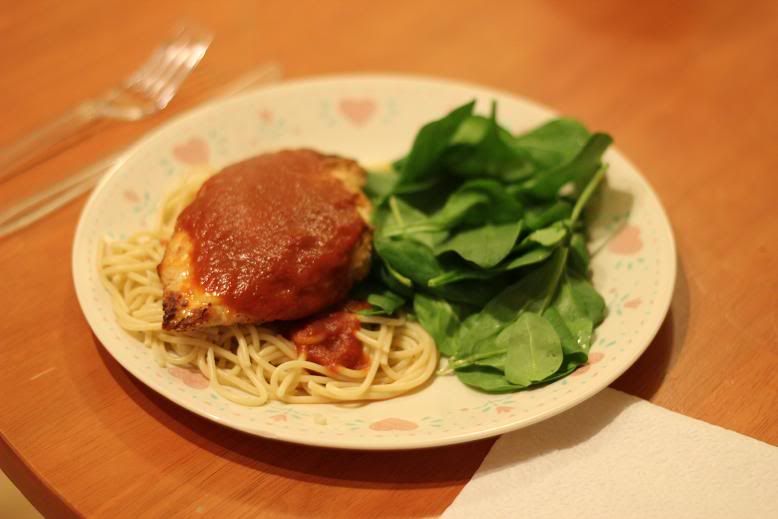 Let's get something straight. I never cook... like,
ever
. My cooking capabilities reach as far as sticking a frozen pizza in the oven or boiling water for some ramen noodles. Being a college student has its limits, and time management is pretty difficult for me to achieve. The result is me just sticking with what I know everyday in order to keep me living which includes an array of cereal, sandwhiches, cookies, and hot cheetos. Talk about a balanced meal.
That being said, I really wanted to take the time to
actually
cook something. From scratch. No frozen pre-made foods accepted. I was feeling Italian that night so I found a reasonable recipe on
Pinterest
for Chicken Parmesan and set to it. It said it only takes 30 minutes to prepare and bake, but it took me about an hour haha. Not sure why. I guess I didn't wanna screw up? Anyway, I added some spaghetti and salad as a side and
taa daaaa
! Mission accomplished. And I don't mean to toot my own horn, but I must say it was pretty tasty. :) Are any of y'all cooking experts? Props if you are!
xx