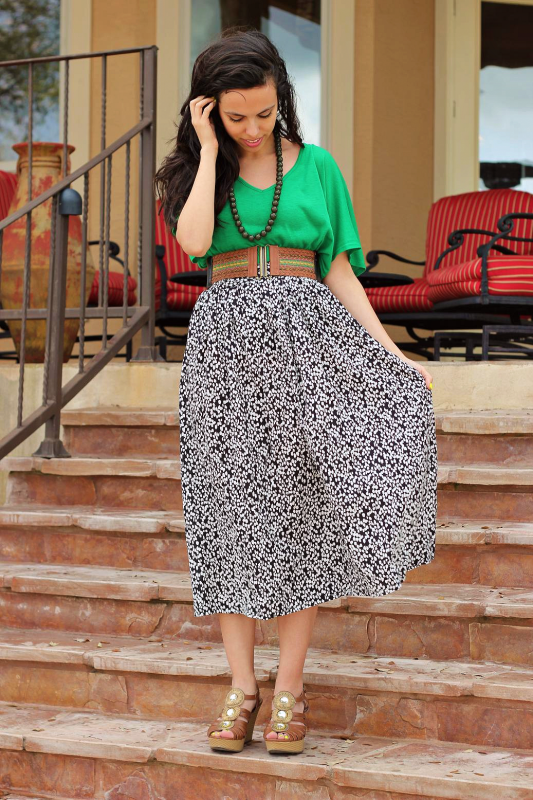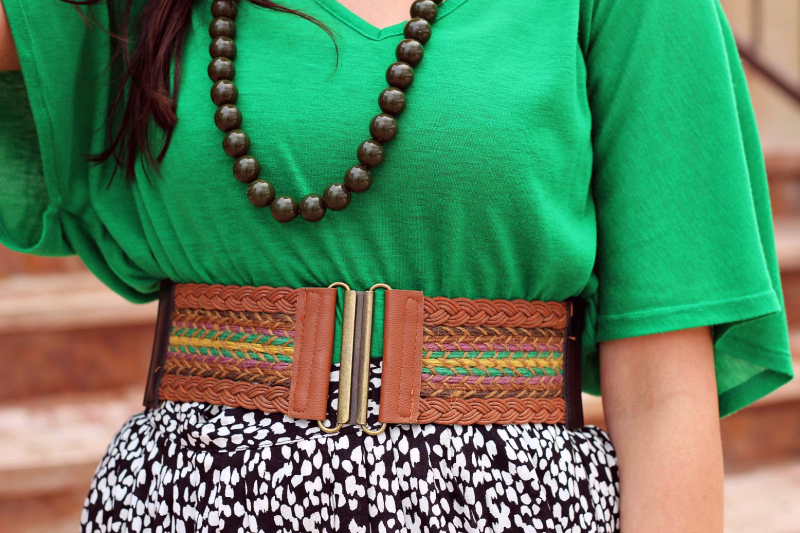 { F21 top; thrifted skirt; Agaci belt; Target wedges; gifted necklace }
Happy St. Patrick's Day! I seriously need to get some more green in my closet because this top was the only thing I could find on such short notice. I bought it for cheap at Forever 21 the day before Halloween last year to go with my
Joker costume
(it was a pretty last minute decision hence why I look nothing like the character... oh well).
My spring break is coming to a close, so I'm headed back to Austin today. Since
SXSW
(week long music and film festival held every year) is going on right now, I know traffic is going to be horrific. Oh the joys of living in the live-music capitol of the world! It's a love-hate relationship. Mostly love.
xx