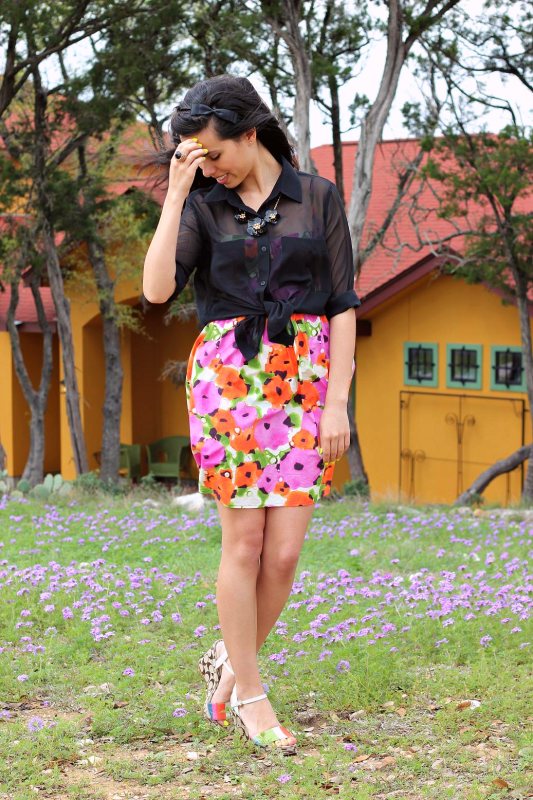 { Victorias Secret dress; F21 top & headband; Coach wedges; gifted ring and necklace }
I have recently jumped on the sheer trend. One of the reasons it took so long for me to give in to sheer is because you usually have to wear something under it (I'm not cool enough to only wear a bra, haha!), and Texas is
so hot
that we try to wear the least amount of clothes as possible. That sounds bad. But you get it.
I bought this top in a turquoise color which I wore
here
on a more chilly day. But now that we're nearing April, I had to find a way to style this top and still keep cool which brings me to my dress. I adore the print of this dress, it's so vibrant & fun! But the chest area is so low cut (it may be hard to tell) that when I breath it's like,
Va va voom
! Not my thing. So the top actually helped cover it and made me feel more comfortable! Like I said, genius.
xx