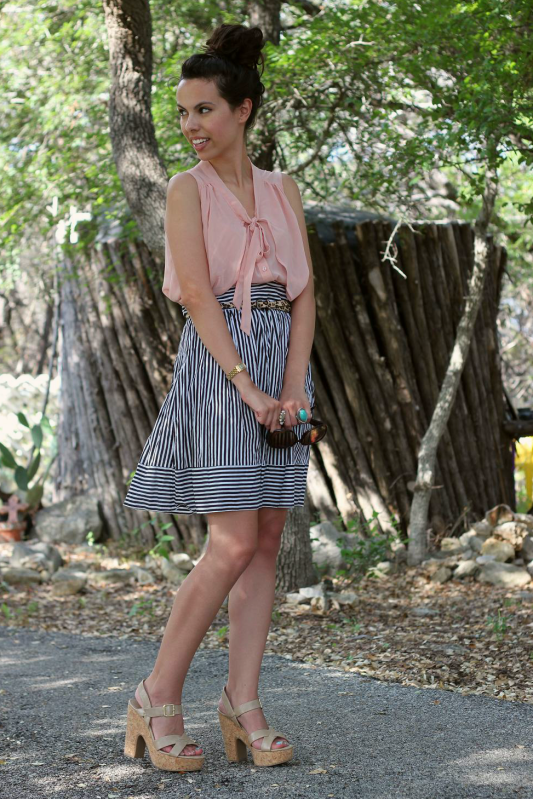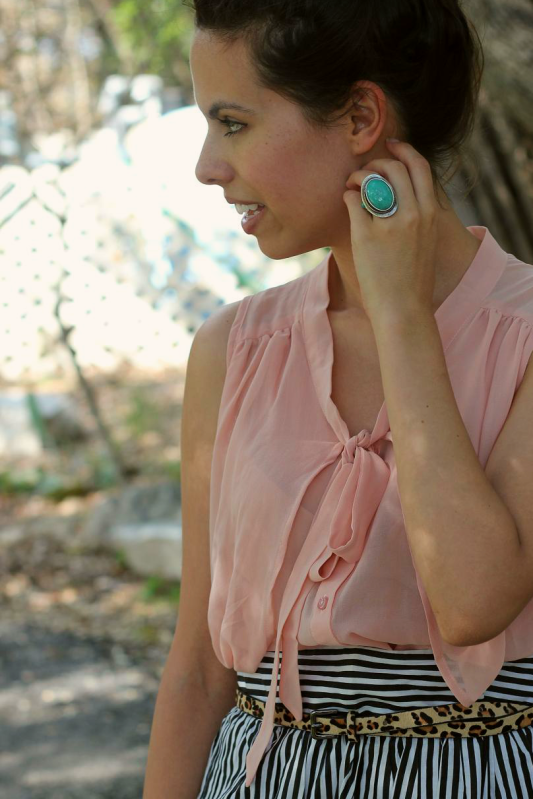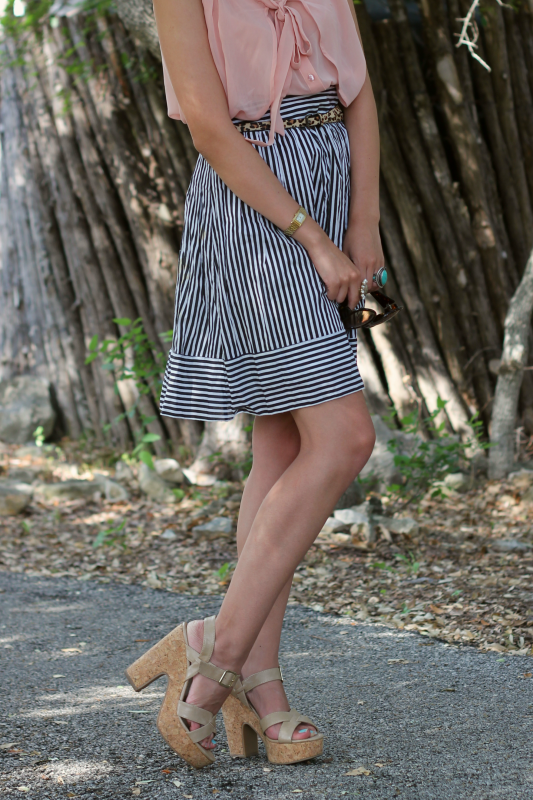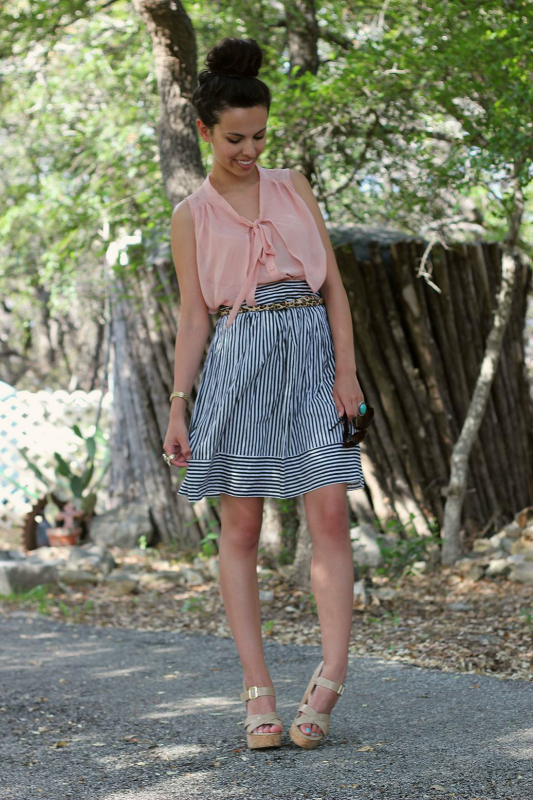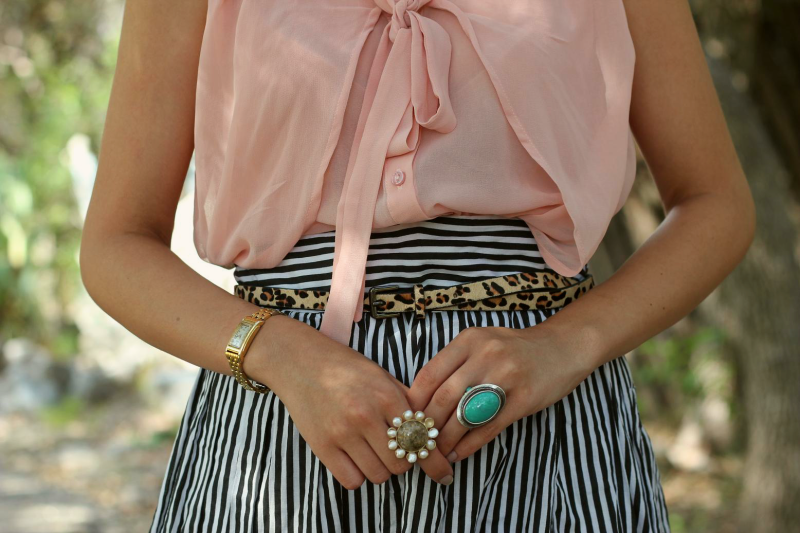 { F21 top & turquoise ring | thrifted skirt | mom's belt | GoJane wedges | vintage watch & stone ring }


I feel like it has been ages since I've done an outfit post! Things have been really hectic lately. I finally got a summer job! It's at a restaurant called
BJ's Brewhouse
, and I got hired as a hostess. I'm very grateful since I have literally no restaurant experience, but it does suck having to wear all black whilst summer has commenced!
This look was kind of thrown together at the last minute as I was being hurried out the door. Back in my middle school days, I would always wear pink and black together, but it was a bit to the extreme (I'm talking black pants and hot pink top, yikes). So I went for another approach with the same like colors, but I think pastel pink and black stripes are a better fit! Hopefully my middle school-self would say the same ;)
Be sure to enter the
Shabby Apple $50 Giftcard Giveaway!
xx