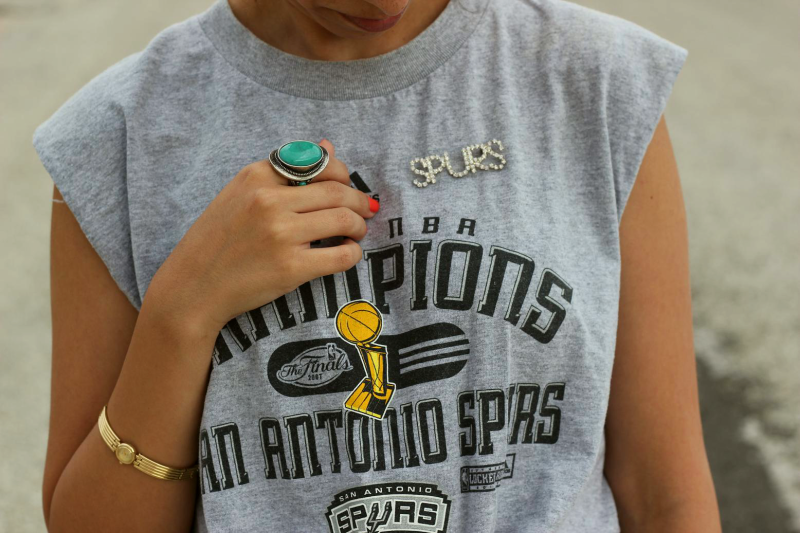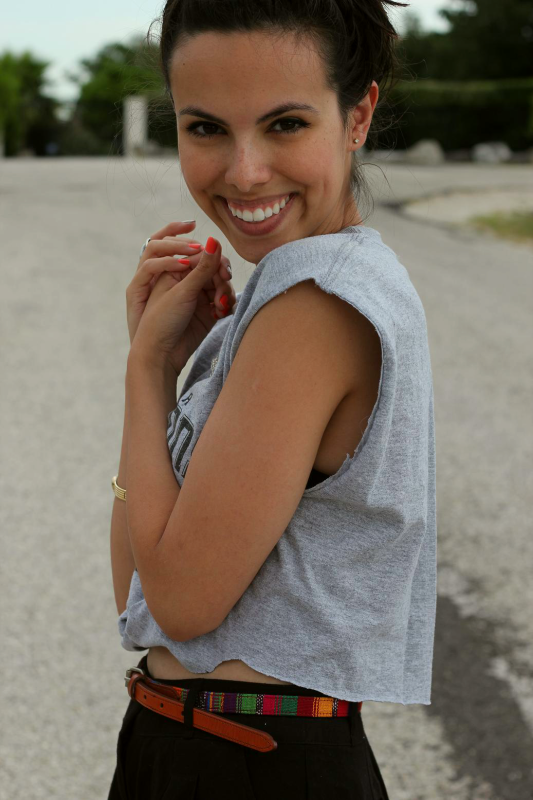 { DIY shirt; F21 shorts, sandals, & ring; Target belt; vintage watch; mom's pin }
As you can tell by the crappy hem lines, I made this shirt! My hometown basketball team is in the
NBA playoffs
, so to go out and watch them I wanted to get all decked out in Spurs wear. However, the only shirt I had was
huge
, so I altered it into a crop top to fit more into my style.
The top goes above the bellybutton, so I recommend wearing high-waist shorts to prevent showing off
too much
skin. Throw on a different colored belt (who cares if it doesn't match!) and voilà! I'll be sure to share this amazingly easy diy with y'all on Wednesday!
xx