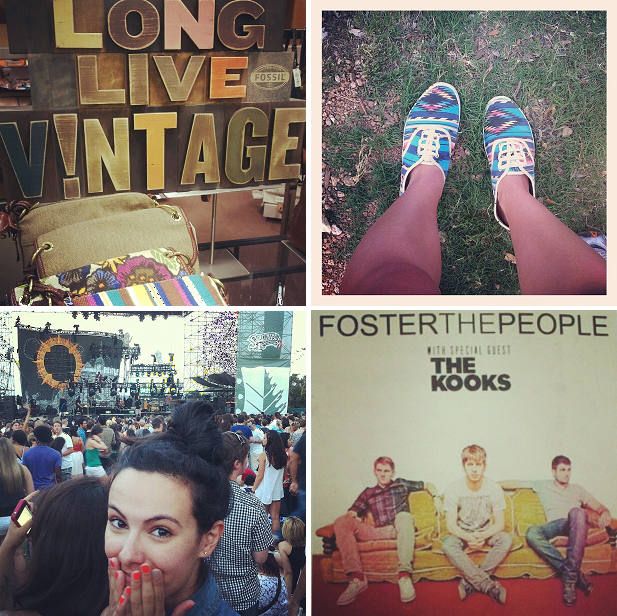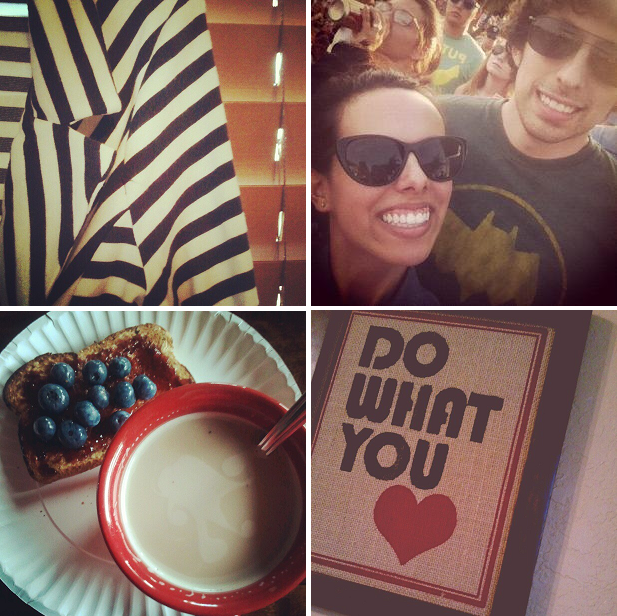 This was such a fun week! On Tuesday, Trae and I drove up to Austin for the
Foster the People
("Pumped Up Kicks" anyone?) concert which was
amaaaazing
. It was like a dance party all night long! I've been replaying their entire CD over and over since Trae got it for me last November, so to hear them finally play live was a dream come true!
Also playing was a British band called
The Kooks
(love 'em), and there was a surprise performance from
Kimbra
(the girl from the
Gotye music video
) as well! She was fantastic! Such a great show. Unfortunately, at one point my legs got tired of standing, so I sat down and was promptly attacked by ants making my ankles swell up to the size of kiwis. Ouch.
xx