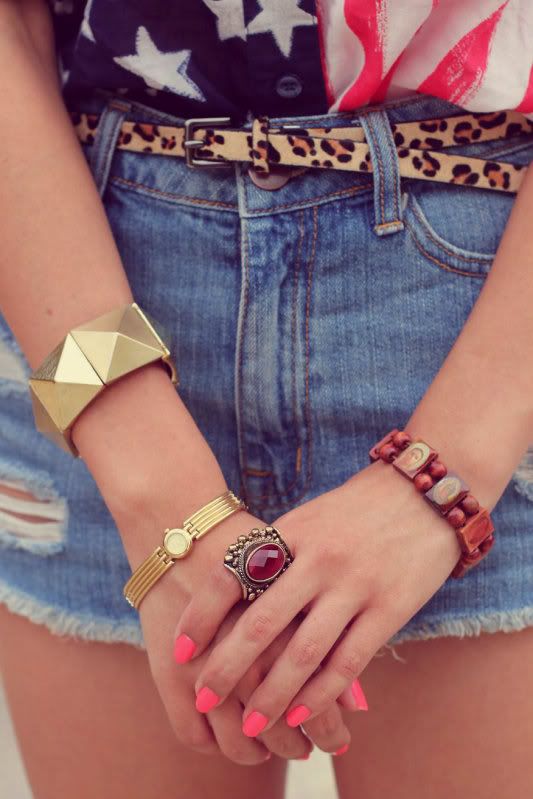 { UO shirt & shorts | GoJane wedges | mom's belt | Kohls necklace | F21 gold bangle & ring | vintage watch | Aldo sunnies }
Okay, okay, that's a lie. I actually wasn't born in the USA, I was born in England! But having dual citizenship has to count for something, right?? I honestly just had the
Bruce Springsteen song
stuck in my head these past couple days, so what better time to express it than today? Oh, and if you have the sudden urge to salute my shirt, I won't stop you.
For all you USA readers out there, I'm on the look out for some original July 4th themed outfits for this week's
Fancy That Friday
post! Leave a comment with a link to what you wore to show off your country pride & you may see yourself on the blog! Can't wait to see what y'all come up with!
xx
p.s.// I updated my
sponsor
page! It's not all cluttered anymore, so take a look!