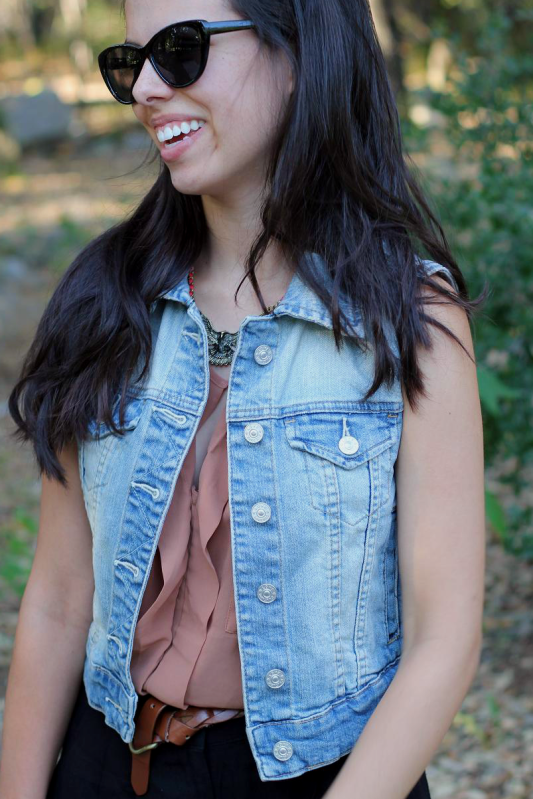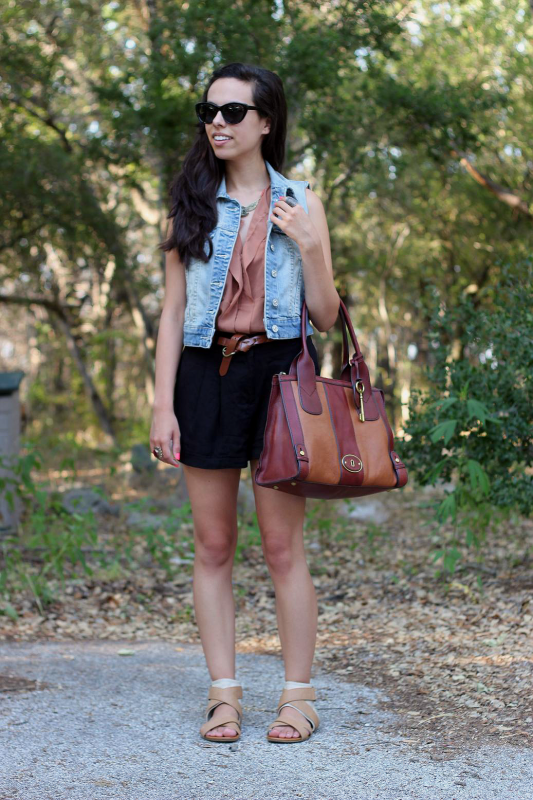 { Cotton On top | F21 shorts, rings & belt | Love Culture vest | Target shoes | Fossil bag | Kohls necklace }
Sorry to go all Santa Claus on y'all in the title of this post, especially during the middle of summer and with
Half-Christmas
being
last
week (you didn't forget, did you??), but I swear the lyric was so relevant I just couldn't resist.
I have a bad habit of making lists, but never finishing them. Okay, sometimes I never even
start
them. But low and behold I got myself to cross off not one, but two (!!) items from my
Summer Wishlist
. Denim vest & Fossil handbag? Done. And both on sale too! Oh yes, be proud (my mom is). Still, the search for a fedora hat that fits my giant head continues.
xx
p.s. // I just wanted to say a quick
thank you
to everyone who responded to my personal
post this past Friday
. All of your kind & reassuring words truly warmed my heart!