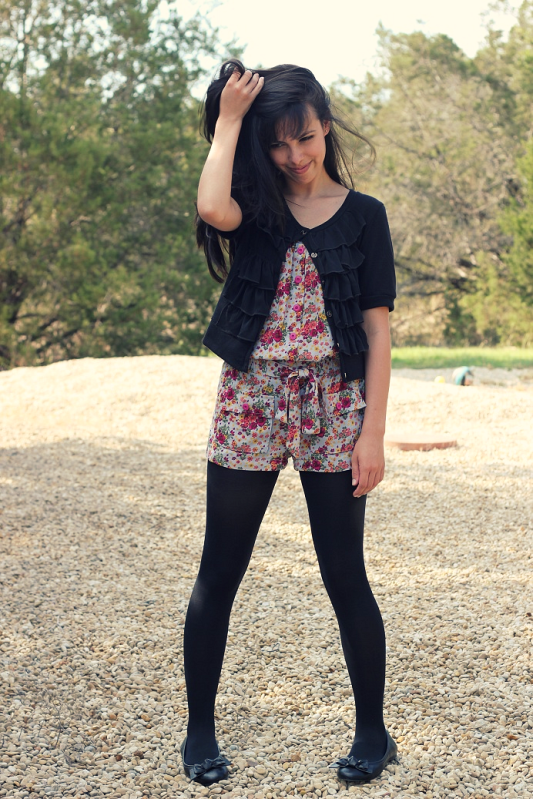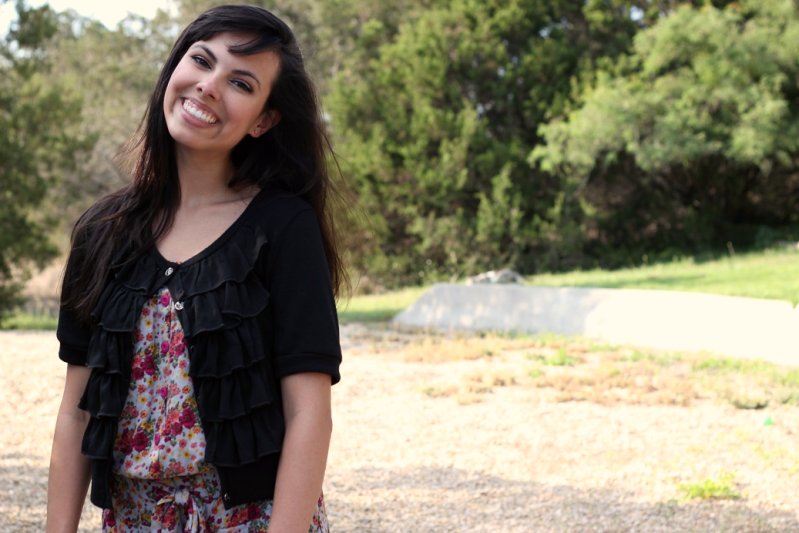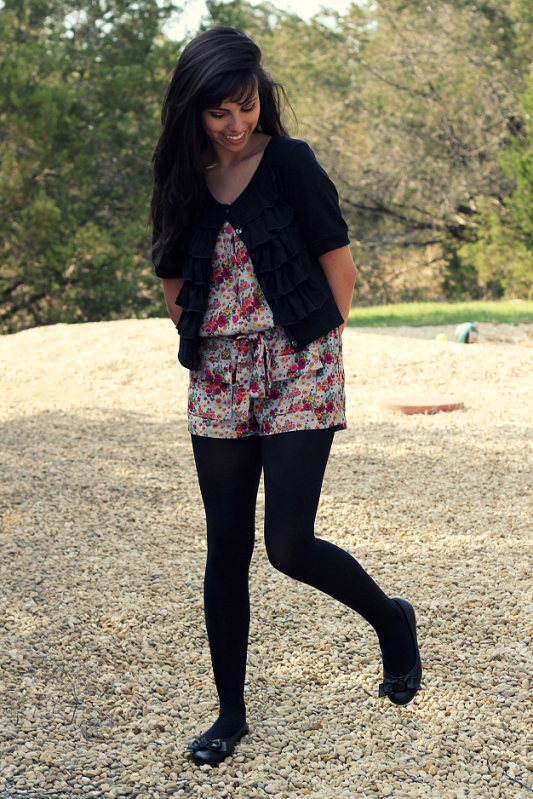 Target romper and tights
Charlotte Russe cardigan
F21 shoes
This is true. You wouldn't catch me in tights during the daytime in 100 degree weather, but thankfully, although it may not look like it, these picture were taken in the evening right before Trae and I headed to the movies. It was still hot outside, but not as bad. I am always freezing in the theater (especially if I'm wearing shorts), so this time I planned ahead! These tights kept me warm and toasty; it was worth the funny looks I got!
We saw "X-MEN: First Class" which I thought was amazing! I love all the X-men movies, so I'm relieved this one was no different. I'd recommend going to see it if you might have been on the fence about it. We got there at 7:30 thinking the movie started at 8:00, but apparently I read the times wrong and it instead was starting at 7:35. I almost didn't want to go altogether because I thought all the good seats would've been taken (I loathe sitting at the very front, it hurts my neck!), but we bit the bullet and it turned out there were plenty of seats left. Phew! Crisis averted.
xx