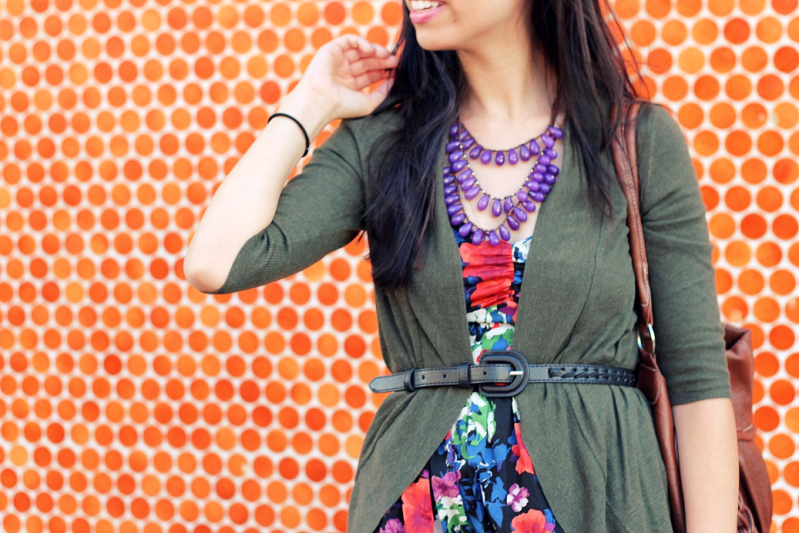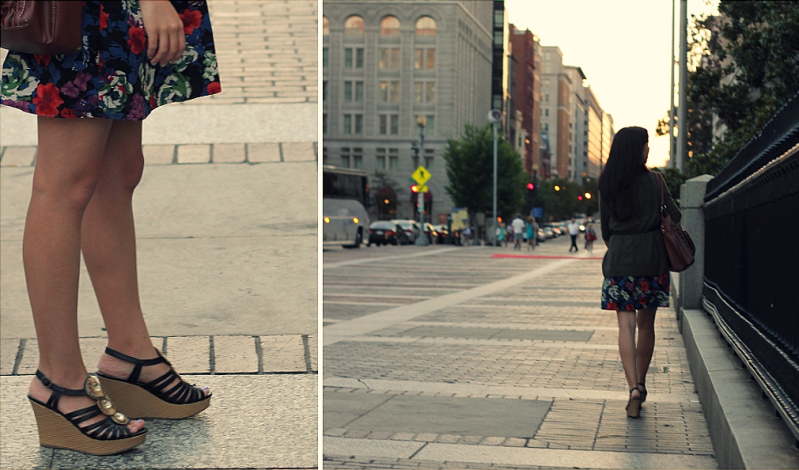 Target dress, cardigan, & sandals
F21 belt
Aldo sunnies
Necklace was a gift
Some girls were born in heels. I am not one of those girls! Sure, they're no problem to me for a short period of time. But if I know I'm going to be walking long distances, I make sure to wear comfortable shoes or even flats, but never heels. In DC I see girls walking around in heels everywhere and I'm like, "how do they do it??" I would be in constant pain. My feet and legs just couldn't bare it.
So, last night Trae and I went to Chinatown for dinner, and I decided to wear my black wedges (which were only $8, cha-ching!) against my better judgement. Of course, I brought my flip-flops in my purse in case I wussed out. But guess what? I never needed them after all! My wedges were comfortable the entire time; I couldn't believe it. That was a first time for me! I felt like a "big girl" haha.
How about you guys? Were any of you "born in heels"?
xx