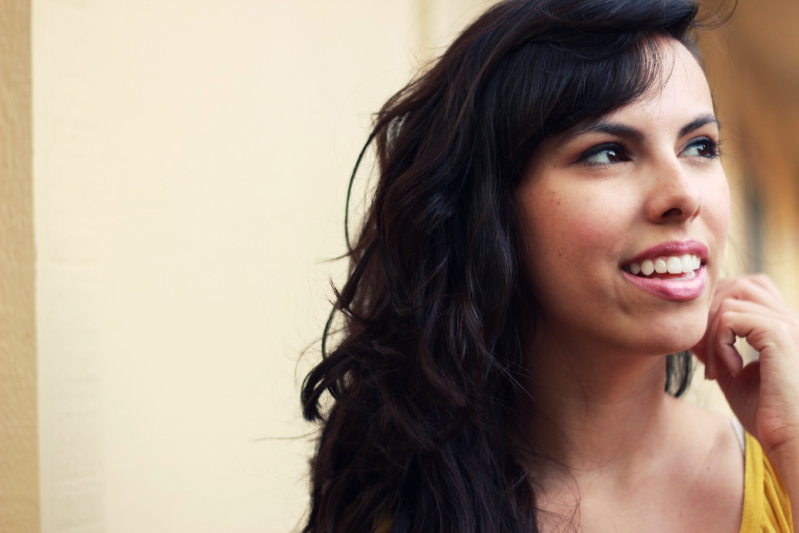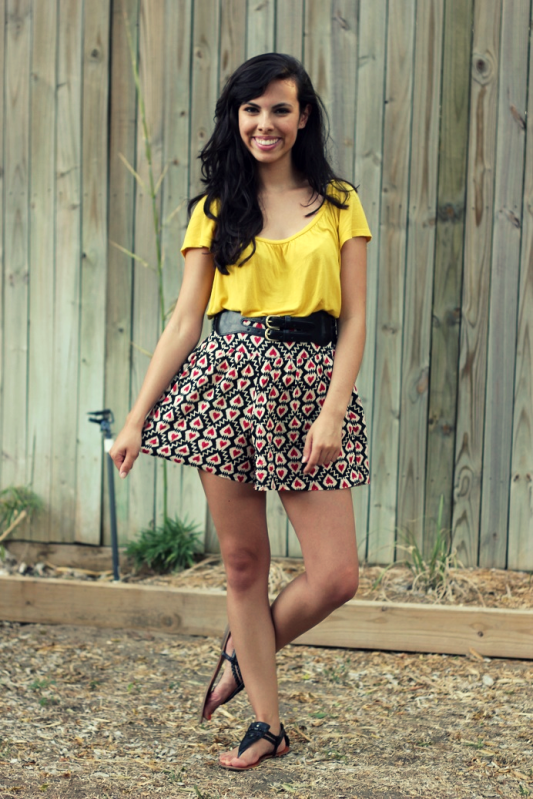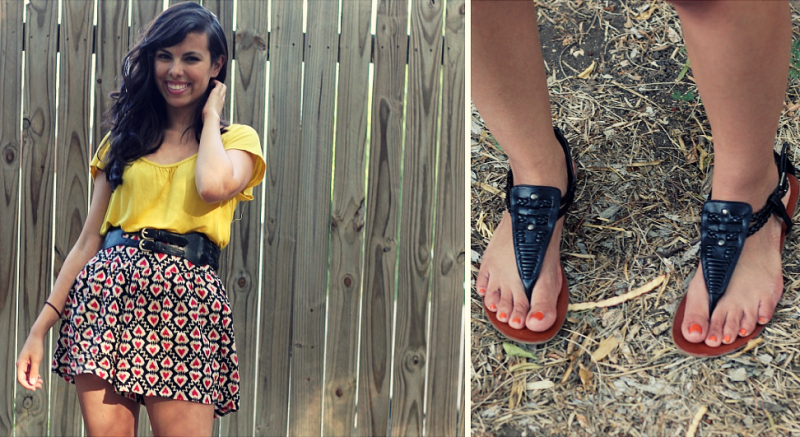 ( Steve Madden sandals; F21 batik heart shorts, top, & belt )
When I bought these shorts, I honestly thought it was a skirt. The material is so light and flowy I guess I just didn't notice when I tried them on. Or I was too preoccupied with the print. Seriously, I love this print. It's some sort of tribal heart design I had never seen before! Pretty sweet, yes? Yes. Unfortunately (or maybe fortunately… ? depending on your preferences), whenever a breeze blows by, my shorts poof up and give me a kind of MC Hammer look which I wouldn't mind if I were back in the 80's… But I'm not, so I'll stick to non-poofy clothes thank you very much.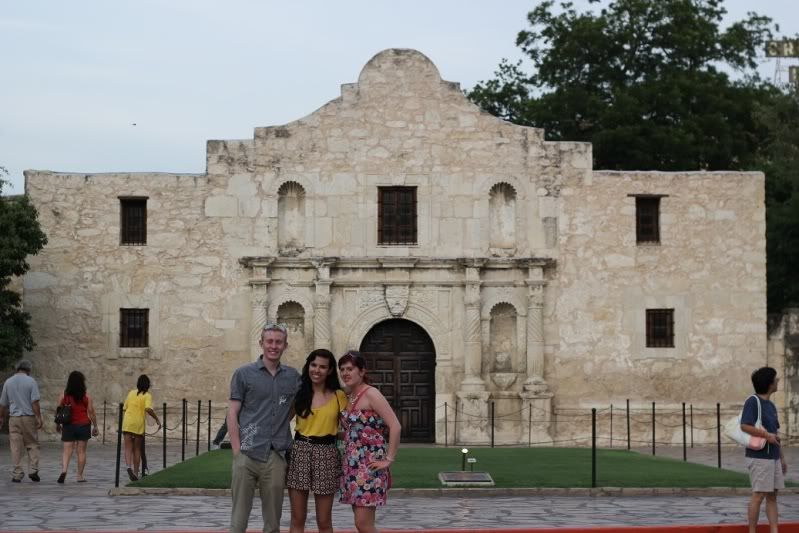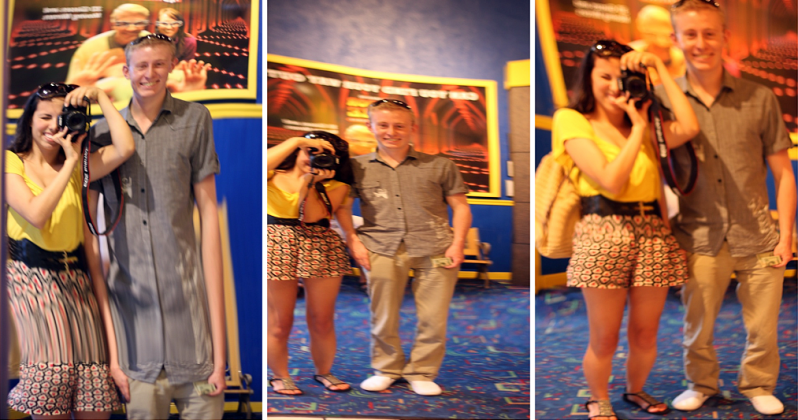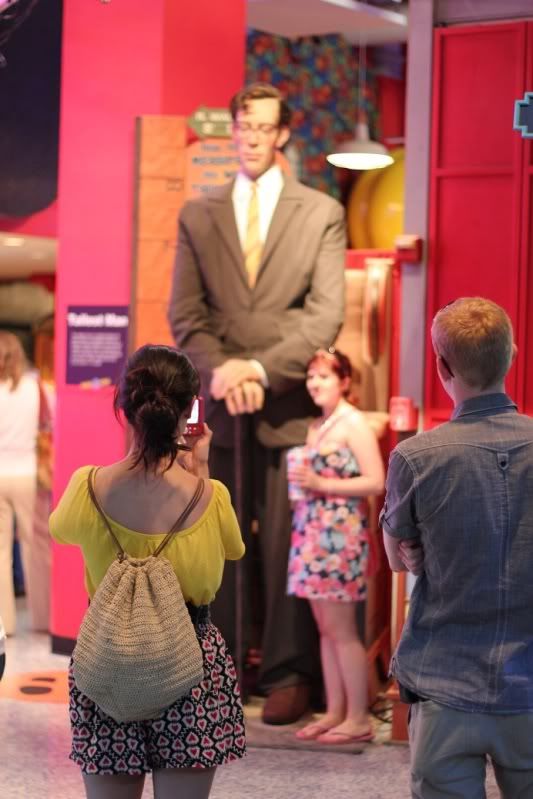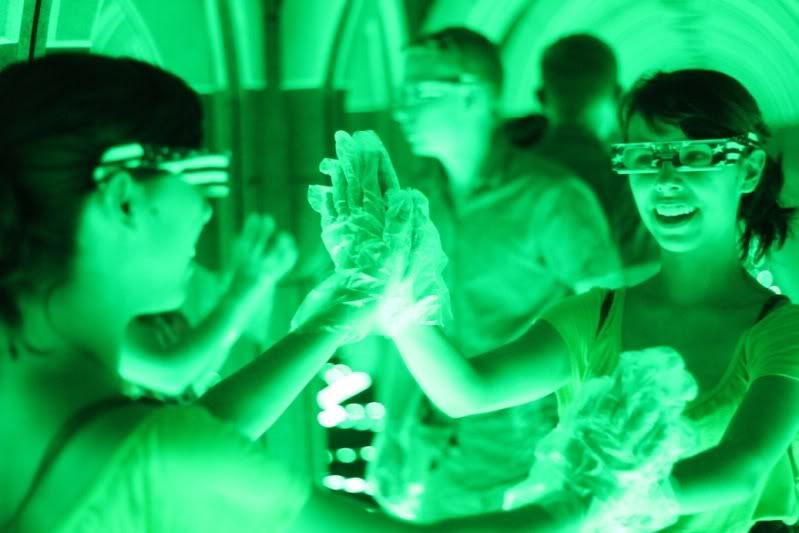 We spent a little tourist time downtown last night. Across from the Alamo, there is a street full of things to do. My cousins wanted to check out the Mirror Maze and part of the Ripley's Believe It or Not exhibit (which featured the tallest man to ever live and the biggest woman… or man, I wasn't sure). The Mirror Maze was so confusing! We all kept getting separated from each other, and I kept running into myself (ouch)! It was even worse when we put on the 3-D glasses which basically made the room spin! It was a lot of fun though. We had to wear gloves so not to get fingerprints on the mirrors. I liked how the colors of the lights changed during the maze, except when it made everything red… it made me feel like I was right smack in a Stephen King horror film. Yikes.
xx