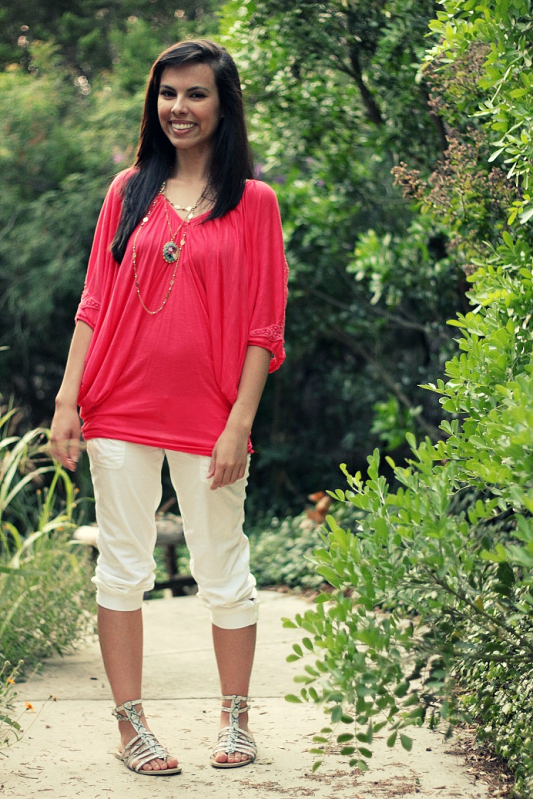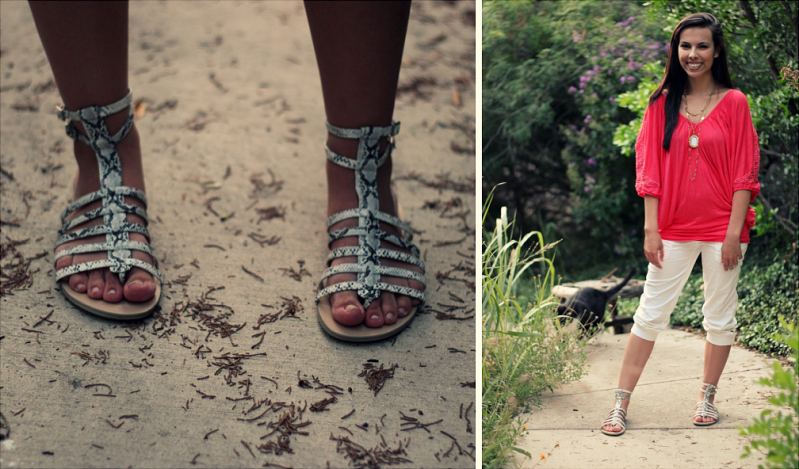 F21 top and necklace
Hollister pants
Express sandals
Can you tell how uncomfortable I am? My boyfriend, Trae, usually takes my pictures when he gets home from work around 6:30 pm or so. On my way to his house, he tells me he won't be getting home until about 9:00 after the sun goes down due to a prior engagement. As cool as taking pictures in the dark sounds (not really), I need light darnit! I had about 20 minutes left of sun when I reached his house, so I quickly asked my buddy Rhett (as well as Trae's younger brother) to take my outfit shots for me. I am so awkward when it comes to anyone taking pictures of me other than Trae! I couldn't stop laughing or cracking jokes. It's what I do whenever I feel uneasy haha. Oh well! He did a pretty good job. Thanks Rhett!
If you're a style blogger, have you ever felt awkward having someone else take your outfit pictures?
xx