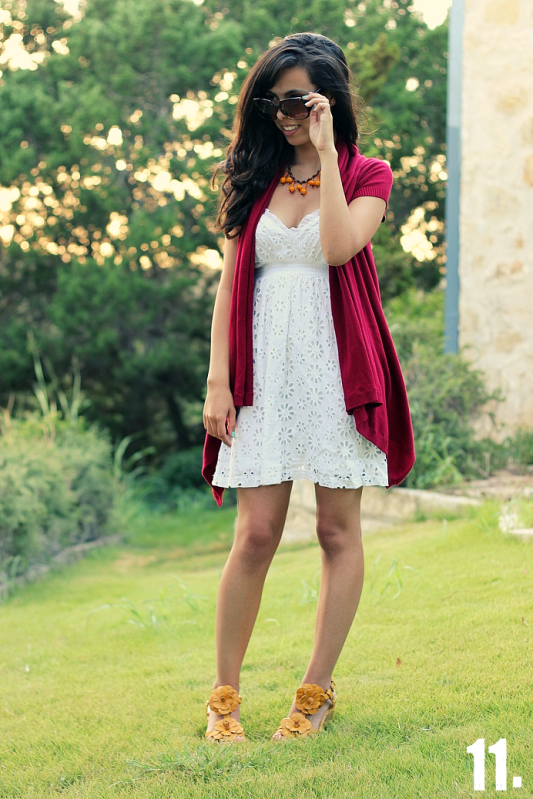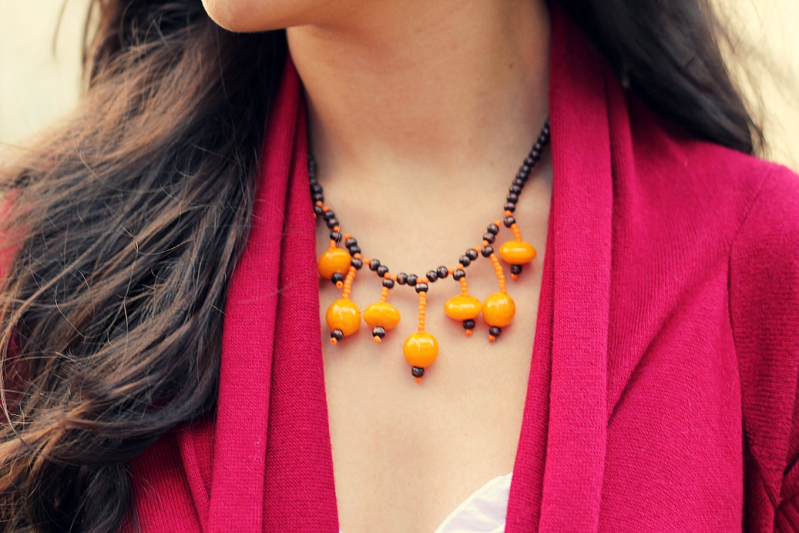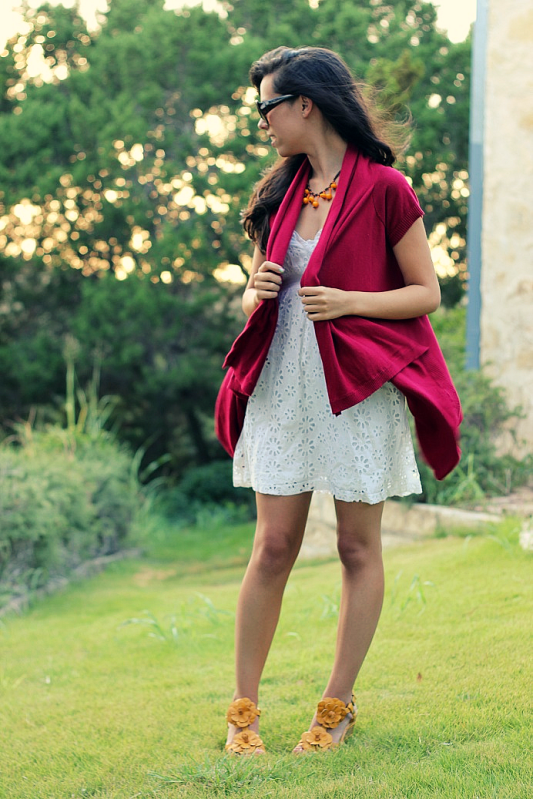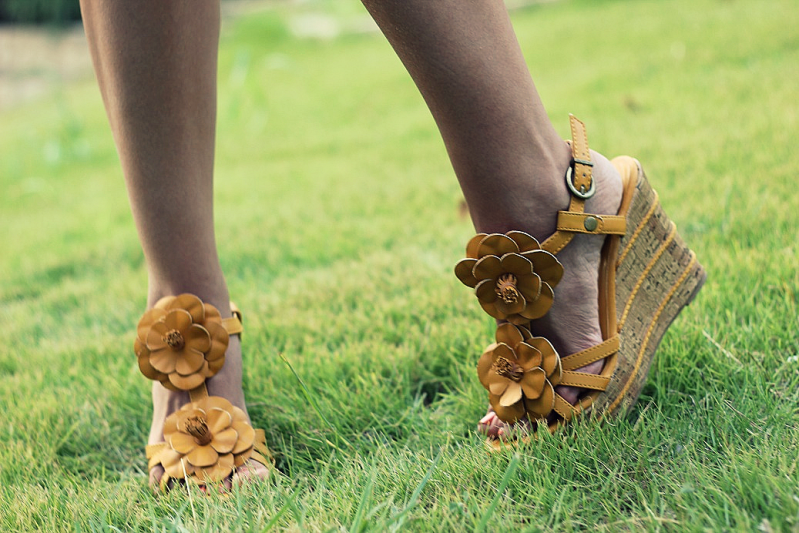 ( F21 dress; Express cardigan; Wanted wedges; Aldo sunnies; Handmade gifted necklace )
This outfit was looking a bit storybook to me, so I added some yellow in order to make it not so "Little Red Riding Hood". Lucky for me, my boyfriend's mom recently picked up the hobby of making jewelry, and she kindly created this necklace for me! I love the simplicity of it as well as the colors. Even if it doesn't match the shoes exactly, it's still a nice touch, yes? So we have red, yellow, and white… Great, now all I see is ketchup, mustard, and mayonnaise! Fail.
Today I ran some errands with my mom, and a stop along the way was Target. I can never seem to walk into that place without buying something, so it was difficult for me to keep my hands to myself as I am not permitted to purchase anything during the 30 for 30 challenge. Darn that rule. And of course Target just had to be having a major shoe sale! Oh, the torture! My mom offered to buy me a pair since they were so cheap, but I wasn't sure if it was "allowed" for someone else to buy you something. Did I just find a loophole in the 30 for 30 challenge?
xx