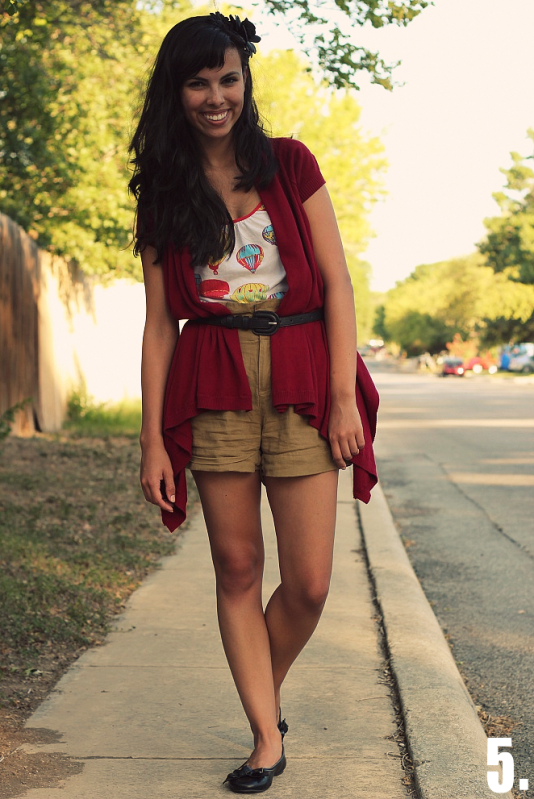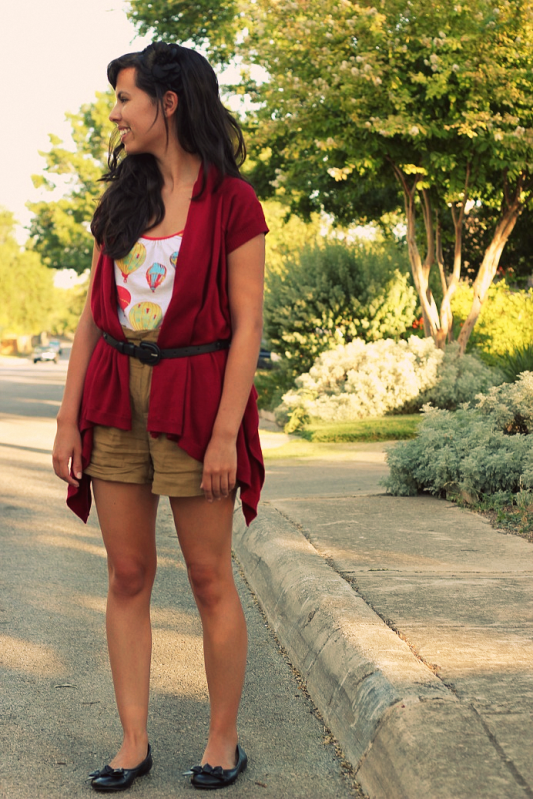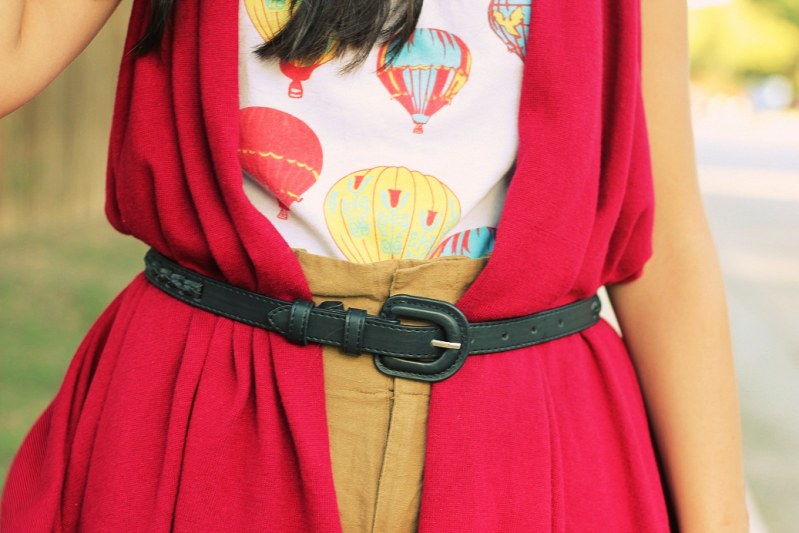 ( Macy's top; F21 shorts, belt, flats, and headband; Express cardigan )
Friday already? Yikes, my summer is flashing right before my eyes! I still haven't ordered my textbooks yet. Last semester I waited until my professors confirmed that we actually did need them (y'know, to save money!). Big mistake. I was slacking in all of my assignments because I waited too long! Not this time. Nope! Ugh, I really don't wanna go back though. I've noticed that most bloggers I've stumbled upon are already done with school, and to that I say, "luckkyyyy…" (and I say this with my best Napoleon Dynamite impression… which isn't that good).
Well, I tried my best for this outfit, but honestly, I'm lookin' a little frumpy! Maybe it's because I was way too lazy to do anything to my hair. I once read that "second day hair" looks way nicer than after you just washed it… I wish that applied to me! Can you even tell I'm wearing a headband? Trae said he didn't even notice! Also, I think this cardigan is just a little too thick to be belted. It's one of my favorite pieces, but I guess I'll have to try a different tactic neck time! Maybe a wider belt would do the trick… Any suggestions?
Have a lovely Friday everyone!
xx