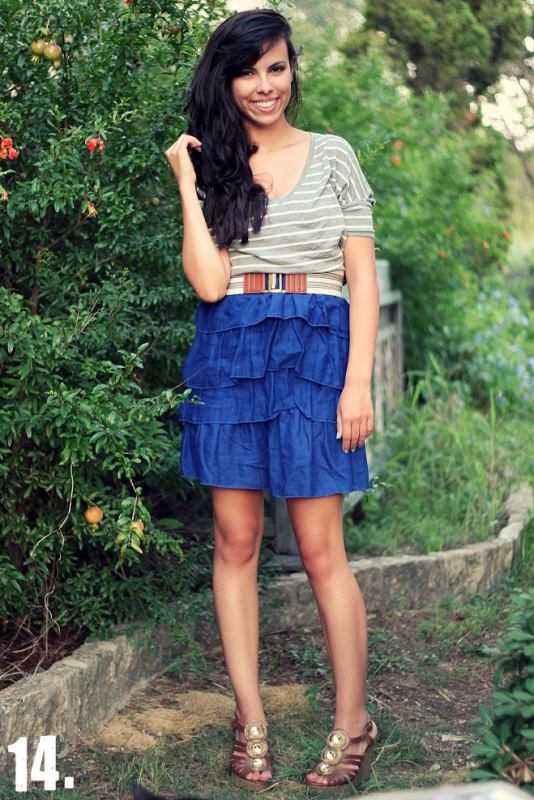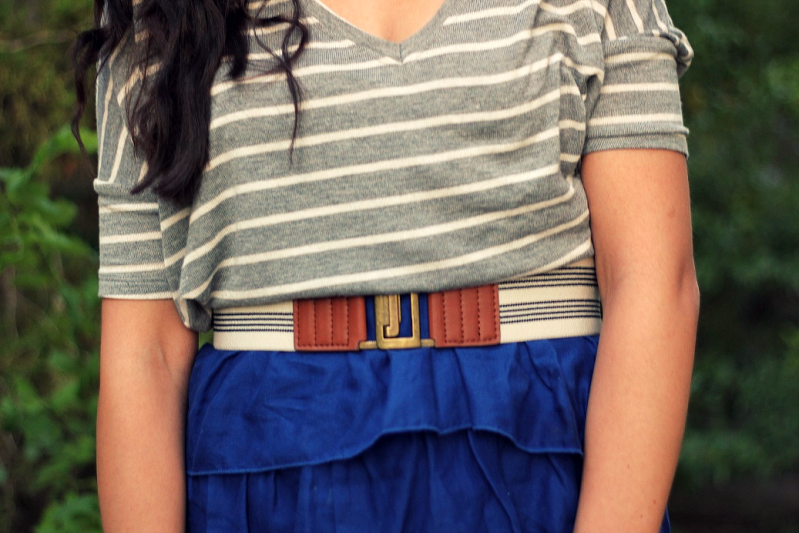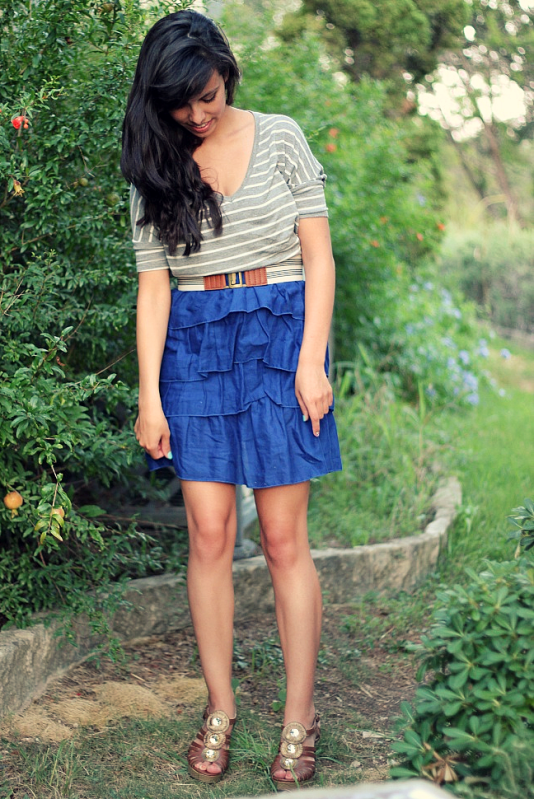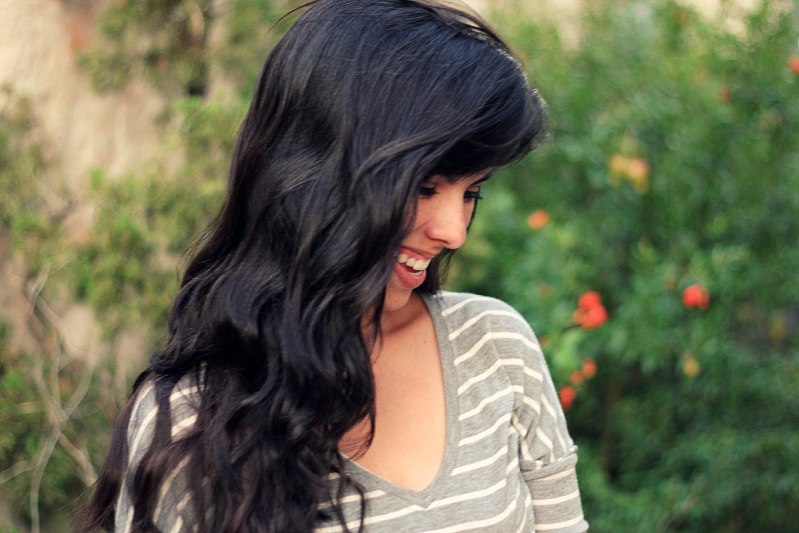 ( Old Navy dress; F21 top & belt; Target wedges )
Yup, it's the old "dress-worn-as-a-skirt" trick. I've seen so many awesome bloggers pull of this look, so I wanted to give it a go. This top wasn't exactly the perfect choice to pair over a dress because of it's long length. Solution? I found a wide belt and simply tucked in the leftover material while pushing most of it to the back of the dress. Ta-da! Still, I feel this look would've been easier to pull off with a crop top or something you would be able to tie at the front. Oh well, next time!
On a random note, my hair never looks as good as it does in that last picture. I have naturally wavy hair, but I can't just "do nothing" to it like some lucky girls. In case you're curious, all I did was split my hair in two sections and braid them right after a shower. I blow-dryed them just a tad and added some hair spritz to each braid. The next step was the hard part: I went to sleep. When I woke up, I unraveled my braids aaaand that was it! Easy peasy.
xx