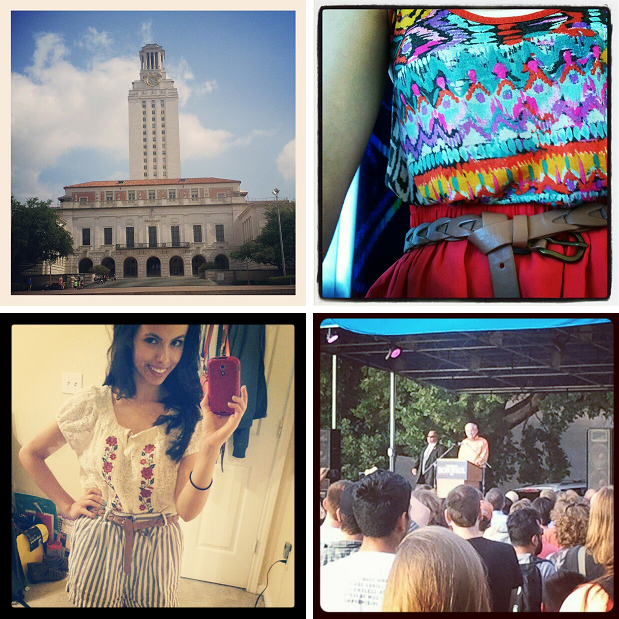 This week was a fun one. I went to a Ron Paul rally on Thursday; for those that don't know, Ron Paul is the independent candidate for the 2012 Presidential election. I'll be honest, I'm not very political, but my roommate is a huge Ron Paul fan so I decided to go just to hear what he had to say. He's a little too radical for my taste, but it was still kind of interesting.
Yesterday was the annual boat party for my spirit group! We went out to Lake Travis for some fun, swimming and BBQ. It was such a pretty day! I haven't gotten the chance to swim in a lake since I was in high school. And even then, I'm not sure if I actually got in the water. I was weird haha. We all had a great time though!
Be on the lookout for a giveaway later today! My first one! 😀
And you can follow me on Instagram here!
xx