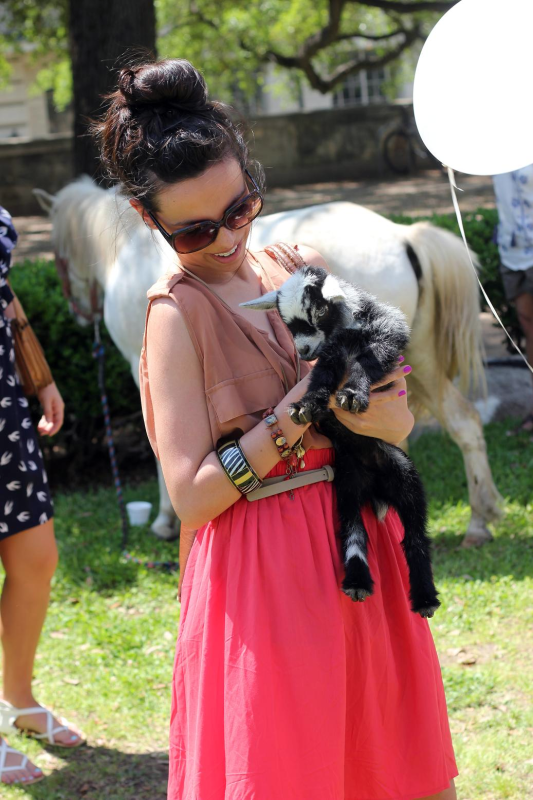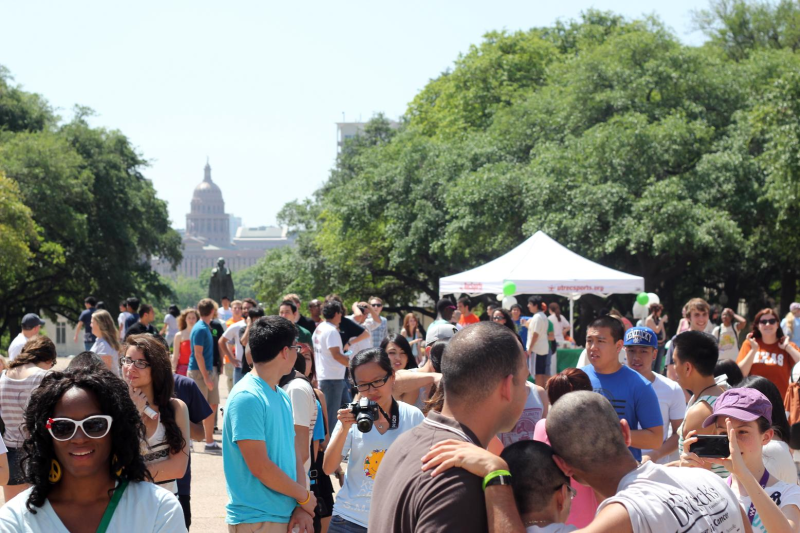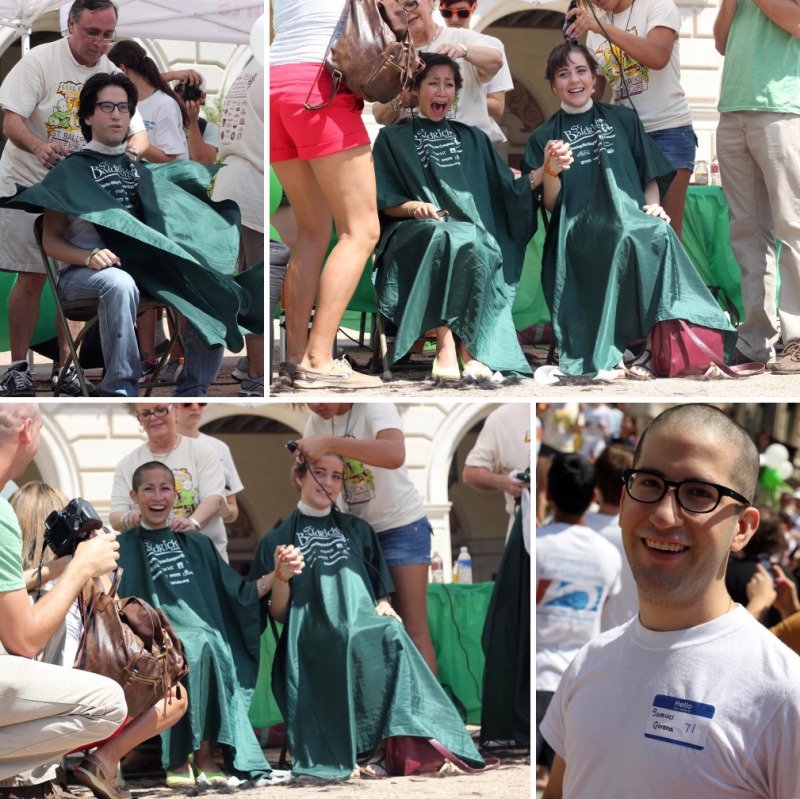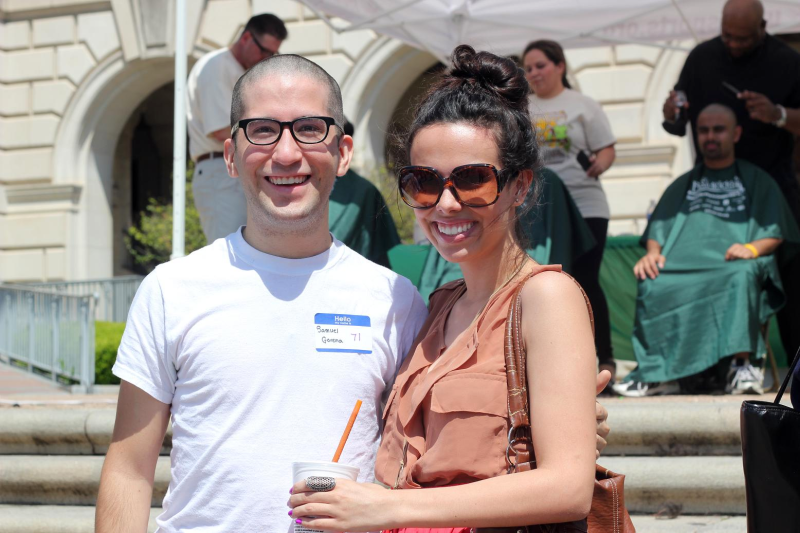 Wow, one year ago today I started this little ol' blog of mine! That's crazy!
Thank you all for the support! You guys are the best.
Yesterday, my university held an event called Shave for the Cure where students publicly shaved their heads in order to raise awareness for pediatric cancer. It was such a heart-warming thing to witness. I came to show support for my best friend Sam who was also getting his head shaved; he raised almost $600 for the St. Baldrick's organization who were hosting the event. So proud! There were also some brave girls shaving their heads too! They looked amazing!
In addition to the main event, there was a petting zoo on campus as well! They had goats, ponies, donkeys, and cows; but when I saw this little baby goat, my heart was all a flutter! He was the most precious thing I've ever seen! I wanted to take him home with me hehe. When I put him back down, all the little kids started chasing him around and he was so scared! Awwww. Poor thing.
I'll be doing a post about my outfit here tomorrow, but for today,
I didn't want to undermine this amazing experience!
xx