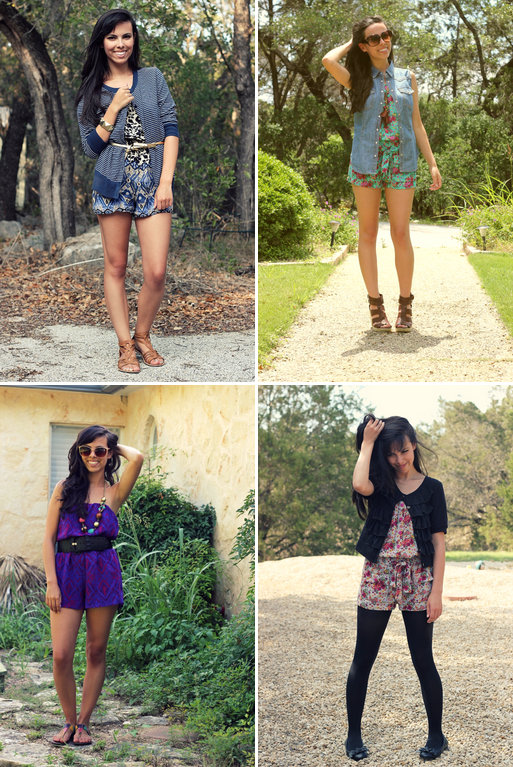 1. Dash of Gold // 2. Romp If You Want To //
3. Matchy Matchy // 4. It's Too Hot for Tights
Oh, rompers. Thank you for saving me the time of having to choose a top and pair of bottoms that actually mix well together. Still, it's nice to play them up with a light cardigan or denim vest, what do you think (and yes, I fell victim to buying the same style in different colors, so there) ?
xx