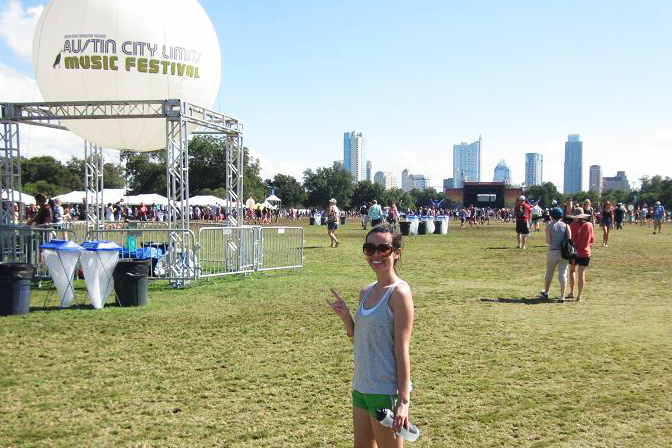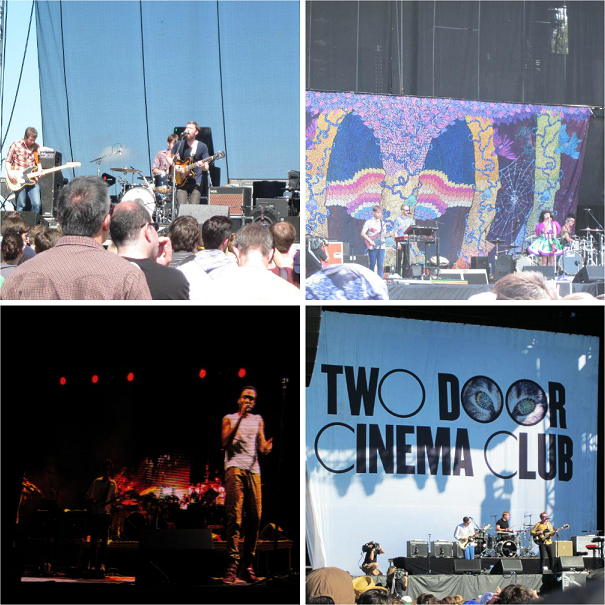 Finally, another thing to cross off my bucket list! I've been wanting to go to ACL since I moved to Austin almost four years ago. It's basically the most famous three-day music festival in all of Texas! I didn't even think I was going until Trae sent me a text of a photo of the wristbands to get in! I was so excited!! Happy early birthday to me!
We were there for almost ten hours. YOU GUYS. TEN HOURS. I've never done anything continuously for ten hours. When I checked the weather, it said Austin was going to be cloudy for the day with a slight chance of rain. What happens when we get there? SUNSHINE. No clouds in sight. Uh, what? I didn't pack any sunscreen… Oh God.
So other than the epic b**** slap I received from the sun, the festival was amazing! I got to see lots of my favorite artists including Kimbra, Two Door Cinema Club, Childish Gambino, and (of course) the Red Hot Chili Peppers. I also got to check out some new bands I enjoyed like The Features, Freelance Whales, and The Lumineers. Everyone was pure awesome.
After all is said and done, I would say that the sunburn, over-crowding, long lines, and mixed smells of weed and manure were totally worth it. Now excuse me while I go drench my skin in Aloe Vera Gel.
xx