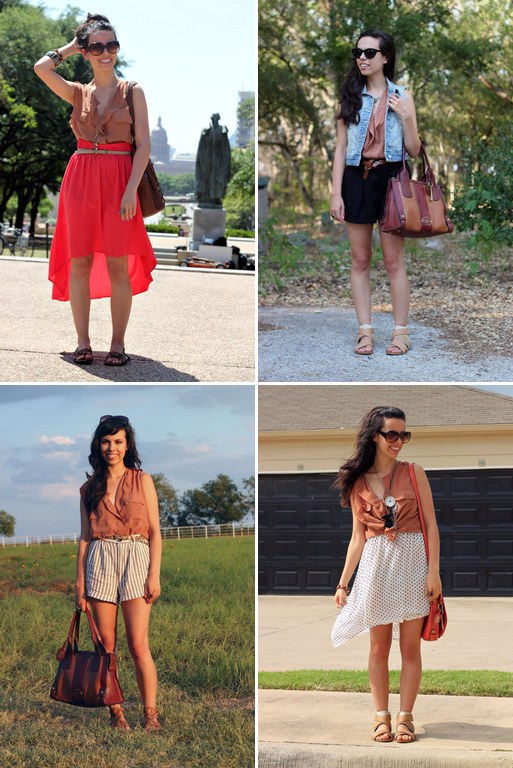 1. As Promised 2. Making a List & Checking it Twice
3. Jumping the Gun 4. The High-Low Down
This is the top I turn to when I have no idea what I'm doing with an outfit. You can tuck it in, leave it out, tie it up, layer it… the possibilities are endless! Why can't all the pieces in my closet be this simple? Life is hard, guys.
xx