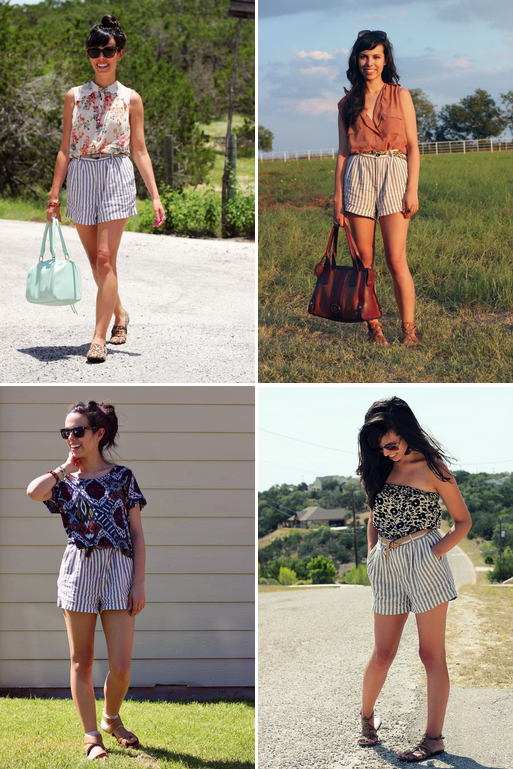 1. Three Prints + Three Excuses 2. Jumping the Gun

3. Capitol Couture 4. See Ya Next Fall
I bought these shorts at Forever 21 almost two years ago, and they're probably one of the most used pieces in my closet. Vertical stripes have such a cool, slimming effect, and the fact that they're high-waist just makes them even more awesome! Which look is your favorite?
Please be sure to enter the Shabby Apple $50 gift card
giveaway before Wednesday! 🙂
xx