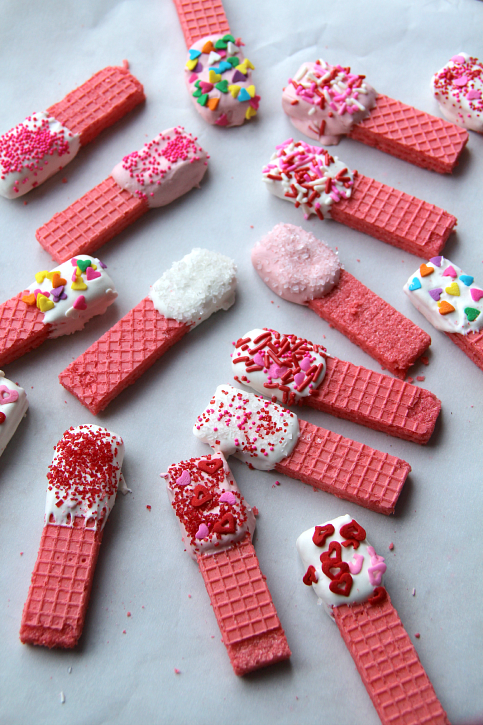 1. Conversation Heart Brownies via Gimme Some Oven
2. Cupid Crunch Popcorn via PlainChicken
3. Peanut Butter Sweetheart Cookies via Sally's Baking Addiction
4. Valentine Wafer Cookies via Family Fresh Meals
5. Valentines Day Chocolate Pretzels via Simply Sara
Let's be real, most of us are not experts when it comes to baking. Any time I see a recipe that calls for more than 5 ingredients, I'm tempted to just stick with cereal and call it a day (yes, cereal can be considered a dessert too, duh). But these recipes I found through Pinterest caught my eye because they're actually easy to make! The popcorn one doesn't even require an oven, just a microwave. And I made those Valentine's Day Chocolate Pretzels 3 years ago which was incredibly simple. So basically, there's still some hope for us lazy bakers (I wonder if that's already a blog title somewhere…)!
Edit: Yes, that blog name does exist already. Darn.